Re: Seaworld Was Responsible In Death Of Trainer
posted on May 30, 2012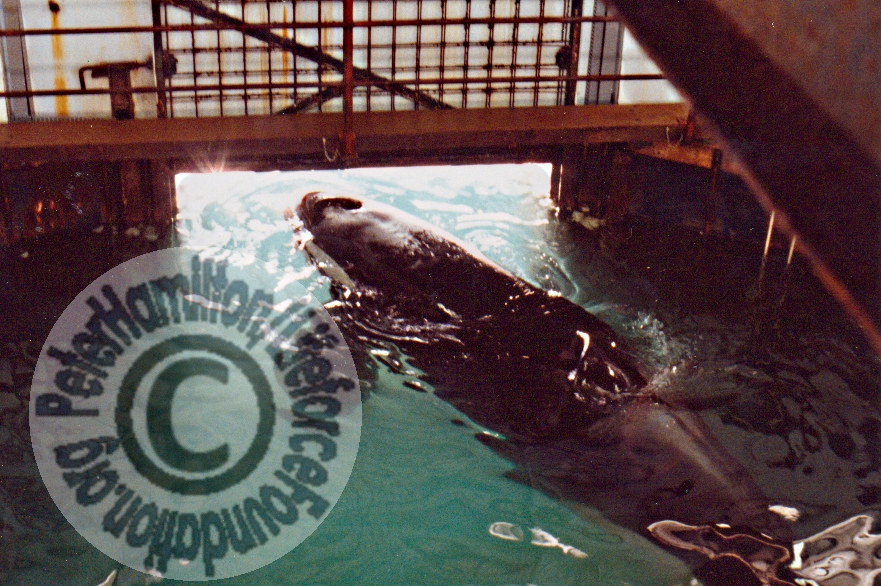 May 30, 2012

News Release

Judge Ken Welsch has made his decision in the SeaWorld vs OSHA case. SeaWorld tried to overturn the fines against them following the horrific death of trainer Dawn Brancheau in Florida. The death was caused by the male orca "Tilikum" in 2010 who was also involved with the 1991 death of another trainer at the now defunct Sealand of the Pacific, Victoria, BC. The judge upheld that SeaWorld was responsible in death of trainer.

SeaWorld's contention that it was unaware working with killer whales presents a recognized hazard was refuted by former trainers and information provided by Lifeforce . Lifeforce's Peter Hamilton provided documentation proving that SeaWorld was fully aware that "Tilikum" and two female orcas were a danger and did kill the Sealand trainer. The documentation included Lifeforce recommendations presented to a Coroners' Inquest and numerous Lifeforce letters to SeaWorld owners and management. When the orcas were to be sold to SeaWorld Lifeforce urged them to not use them in shows with employees. Lifeforce's Peter Hamilton predicted that "Tilikum" could kill again.

"This decision is a moral victory for those opposed to keeping whales and dolphin in captivity. Imprisonment in tanks causes physically and psychological abuses. As with other orcas and dolphins imprisoned in aquarium tanks there is an extreme history of physical and psychological abuse. In this case, during evenings Tillikum and two females were lock up in a steel pen called the "holding module". It measured only approximately 25' x 30' . And it was only 12' deep. This led to abnormal, aggressive behaviors", stated Peter Hamilton, Lifeforce Founder, "SeaWorld should have never put employees in the pools with "Tilikum" who had killed the Sealand trainer and another man who had entered his pool."

See the video, "Tillikum: A Time For Change"
Tillikum: A Time For Change.

Further information at: Peter Hamilton lifeforcesociety@hotmail.com

Background:
Lifeforce had contacted the Florida Orange County Sheriff's office to question why they did not include our proof that Sea World and Sealand owners and management were aware of the threat of death of their employees/visitors by orca. My letters were sent to all those responsible following the death of the trainer at Sealand, Victoria, BC in 1991. Peter Hamilton had predicted that other deaths would follow. Lifeforce evidence appears to have been withheld in their investigation.

The PETA General Counsel Jeffrey Kerr had sent a detailed 12-page letter to State Attorney Lawson Lamar urging him to consider manslaughter charges against SeaWorld and its senior executives in connection with the battery and drowning of orca trainer Dawn Brancheau by a killer whale named Tilikum in February, 2010. In the letter, PETA's top lawyer makes the case that SeaWorld was "culpably negligent" by continuing to encourage and allow trainers to interact closely with killer whales despite a long list of previous attacks that span more than two decades and a government warning dating back to 2007.

Railings were recommended 20 years ago at Sealand. There are several criminal actions that could be pursued.