Covid-19 Threatening Orcas!
posted on June 14, 2020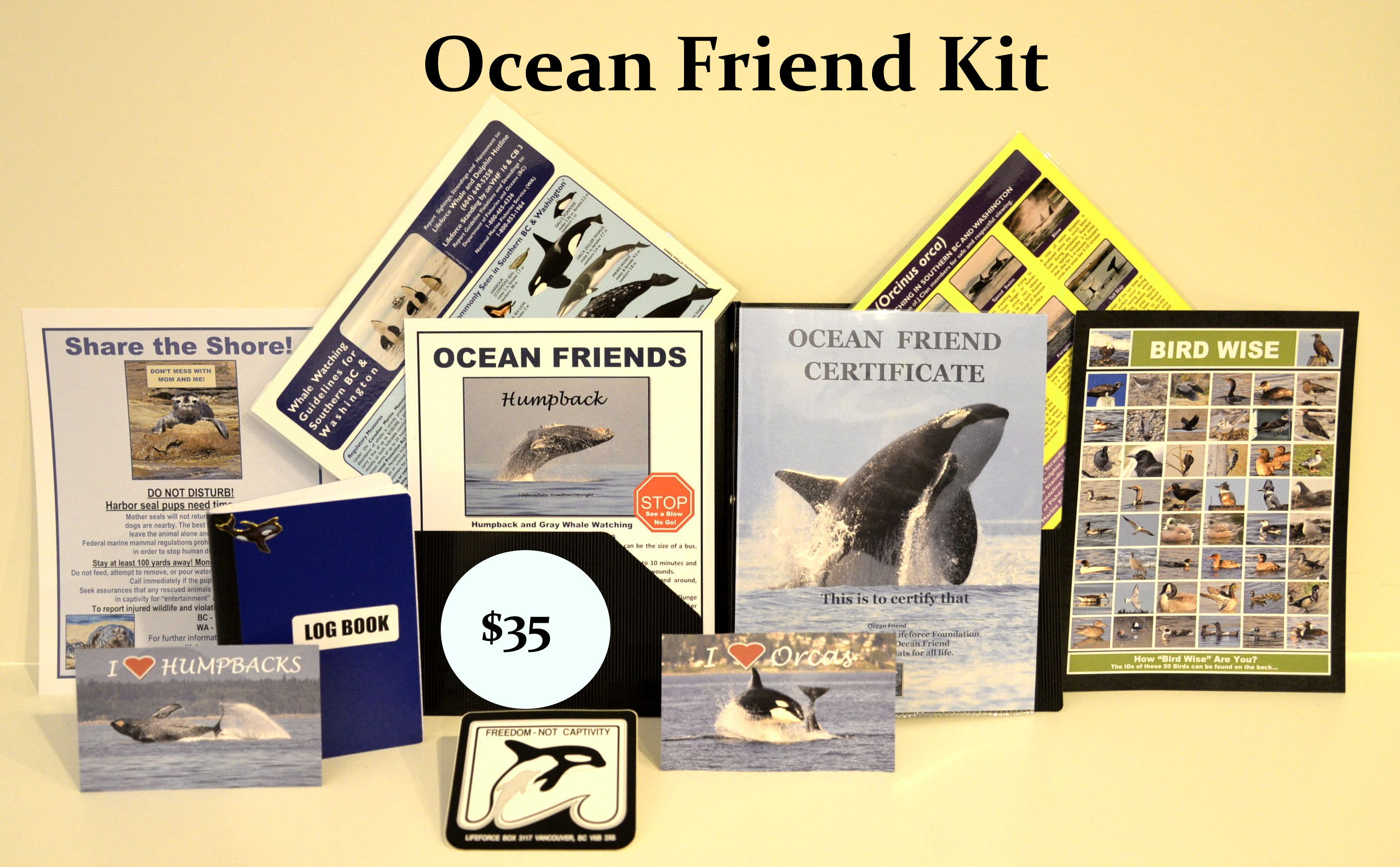 Orca Action Month 2020 # 5
Covid-19 Threatening Orcas!
Since the beginning of the Covid-19 pandemic Lifeorce has sent advice to Provincial, State and Federal Health agencies in Canada and the US urging them to protect endangered orcas and any possible chain of contamination to other wildlife. Gloves and masks used to contain Covid-19 are being thrown away in wildlife homes. Sewage continues to pollute orca habitats and threatens salmon that is a vital food source for endangered Southern Resident Killer Whales and others.
The new SARS-CoV-2 can survive in feces for weeks. The virus was found in European cities' wastewater systems before cases of Covid-19 were confirmed there. In Boston and the Netherlands the idea to begin testing wastewater for SARS-CoV-2 emerged after research revealed that virus particles could be shed through stool and other bodily fluids.
Orcas in Captivity
A captive beluga whale infected with a coronavirus showed signs of severe liver damage. In another captive beluga a coronavirus was implicated in the cause of death. Three captive bottlenose dolphins had coronaviruses. However, as also found in people with Covid-19, they had no notable symptoms. So dolphins may be infected with coronaviruses but can appear to be in good health. That could even expose customers in "splash zones" and petting and feeding infected captives.
Although it has been under reported by the aquarium industry the same pathogens causing respiratory infections are found in both captive orcas and humans. At least 40 captive orcas have died from respiratory related diseases. This includes "Tillikum" who died from a bacterial respiratory infection in January 2019 after years of unsuccessful treatments. (Tillikum was first at Sealand in Victoria, BC)
In the Wild
Researchers have found that baleen and toothed whales, such as orcas, narwhals and belugas, may be susceptible to SARS-CoV-2. The zoonotic transmission of coronaviruses from cetaceans to humans and humans to cetaceans is possible.
If you live in Canada or the US please contact your political representatives! If you haven't already done so Please Sign and Share: Let's Raise A Stink to Save Orcas! https://www.change.org/p/let-s-raise-a-stink-to-save-orcas
Experience the Wonderful World of Wildlife!
You can enjoy the many wonders of nature from home.Your Lifeforce Ocean Friends Kit for only $35 (plus postage) will let you learn about nature while enjoying breath taking photos on the Humpback and Orca info cards, "Share the Shore!" with pinnipeds, the Lifeforce Bird Wise Quiz, Orca Field Guide and much, much more!
You personalized Ocean Friend Certificate can be framed to show your friends that you care about protecting oceans for all life! Your weather proof "Freedom NOT Captivity" sticker helps stop the captivity of cetaceans. And your Personal Log Book will help you record your memories when exploring wildlife. In addition, for the next year you will receive all of the new Lifeforce educational materials.
Whether for yourself or as gifts your money goes directly to the Ocean Friend Programs by Lifeforce volunteers! Thank you!
Lifeforce has been fighting to save orcas since 1981. Please Help Us Help Them! Please Contact Lifeforce at lifeforcesociety@gmail.com when you send your payment for the Ocean Friends Kit to the Lifeforce Foundation through Paypal. OCEAN FRIENDS KITS.