Be An Orca Friend All Year! Help Lifeforce Help Orcas!
posted on June 21, 2020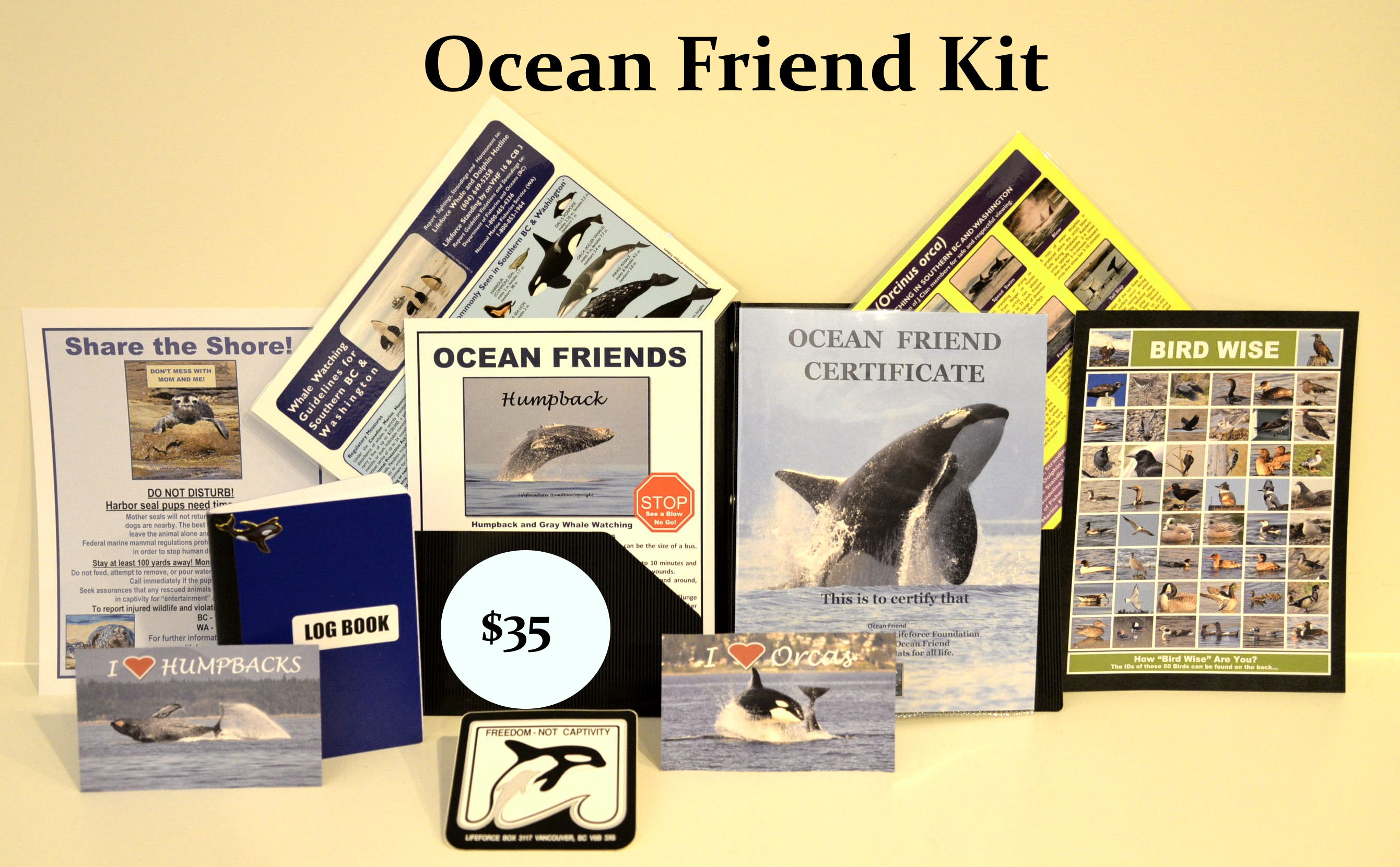 You can enjoy the many wonders of nature from home. Your Lifeforce Ocean Friends Kit for only $35 US (plus postage) will let you learn about nature while enjoying the Humpback and Orca info cards, "Share the Shore!" with pinnipeds, the Lifeforce Bird Wise Quiz, SRKW Orca Field Guide and other Lifeforce education materials!
Your personalized Ocean Friend Certificate can be framed to show your family and friends that you care about protecting oceans for all life! Your weather proof "Freedom NOT Captivity!" sticker helps stop the captivity of cetaceans. And with your Personal Log Book you can record your memories when exploring wildlife. In addition, you will receive all of the new Lifeforce educational materials until Orca Action Month 2021!
Whether for yourself or as gifts your donation goes directly to the Ocean Friend Programs by Lifeforce volunteers! Thank you!
Lifeforce has been fighting to save and protect orcas since 1981. Please Help Us Help Them! Send your mailing address to Lifeforce at lifeforcesociety@gmail.com after you make your payment for the Ocean Friends Kit through Paypal. OCEAN FRIENDS DONATION.