Orca Action Month #7 Lack Of Food
posted on June 29, 2020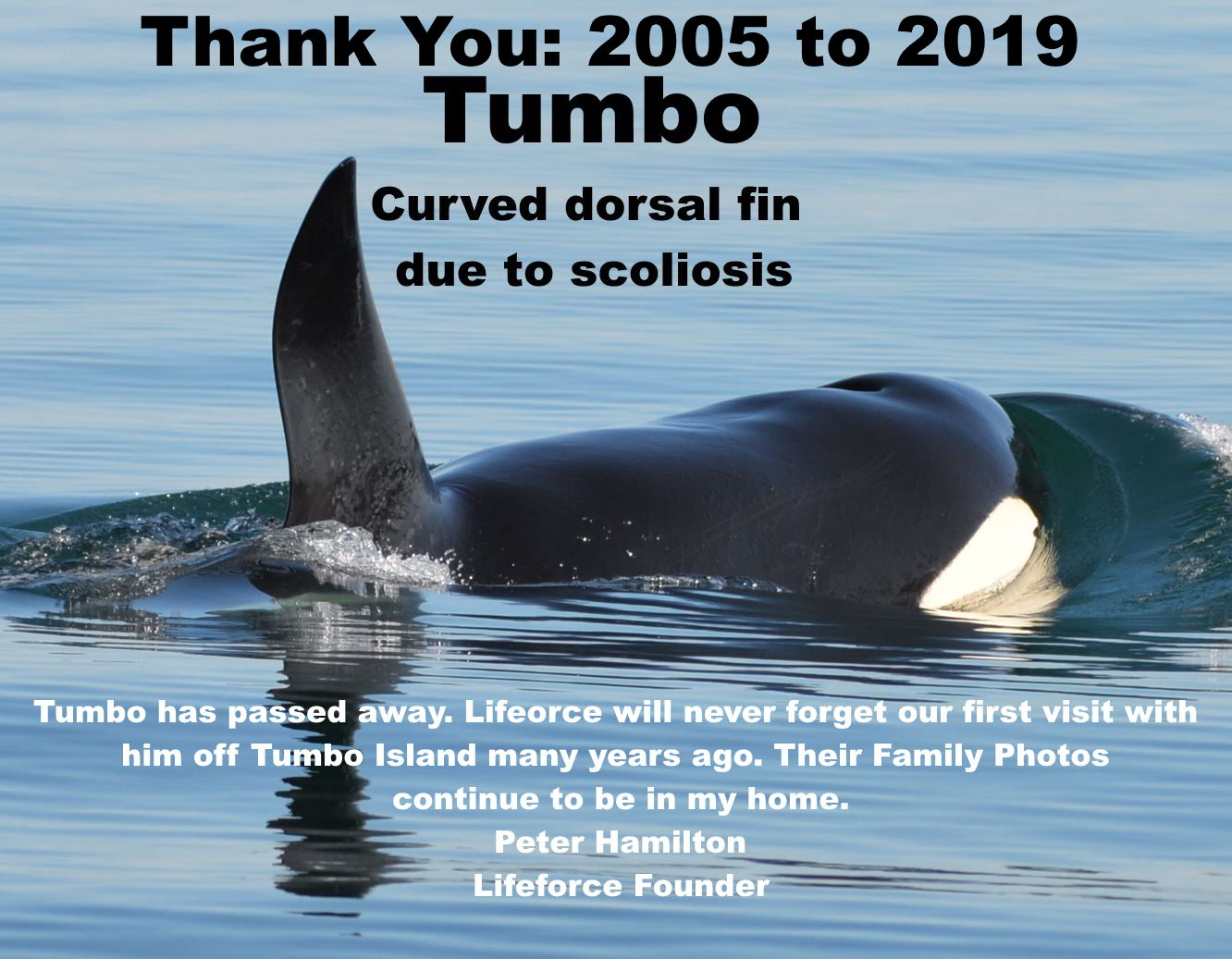 Orca Action Month 2020 # 7
LACK OF ORCA FOOD

Lifeforce awaits the decision of the Federal Government as to if they will not permit an inhumane First Nation industry that would kill tens of thousands of seals and sea lions. This would also be a threat to orcas. The endangered Resident Orcas depend on salmon and other fish. The pinnipeds help protect salmon because they eat predators of salmon. Also, the mammal eating orcas rely on pinnipeds and keep the natural nature's balance.

In the once flourishing fishing grounds there was a joke that people could walk on the water because of the massive numbers of the salmon in the Fraser River. The now endangered orcas use to find an endless supply of their favorite foods.

The fishing industries continue to break the ocean food chain. If they do not implement moratoriums there will be no fish for anyone to share! Alternative vegan fish will help save marine life and feed a hungry world. People have choices at the grocery stores! Orcas Do Not!

Perhaps humans can learn a lesson from orcas! A mammal eating orca called Tumbo was born in 2005 and had scoliosis. He had a deformed spine and dorsal fin. It was sad that it was difficult for him to forage and to keep up with his family. However, his family cared for him by waiting for him to catch up and sharing their food.

Tumbo passed away in 2019! Watch them at "Orca Family Sharing a Meal" with Tumbo. Orca Family Sharing a Meal.

Sadly, all orca ecotypes are threatened by the same main impacts facing the Southern Resident Killer Whales (SRKWs). They Are Not Thriving! As claimed by media and others. Northern Resident Killer Whales (NRKWs) were estimated at only 309 members (2017). At the end of 2019 there were only 349 Mammal Eating Transients from California to Alaska.

Alarm Bells should be heard and quick responses taken if a population declines below 1000 members. Lifeforce raised the question in the 90s that if we are fighting to protect at that time the 500 belugas in the St. Lawrence and 300 Right Whales on the East Coast why were we not doing anything for all the orcas? Now the present 800 belugas and 500 Right Whales have increased protection in Canada. Lifeforce has fought for boat distances of up to 400m to include all orca ecotypes!

Protection for all orcas is necessary as shown with the plight of A pod (NRKWs) and their many boat injuries - 3 severe hits in one family alone! Food for both the "Residents" and the Mammal Eating Transients is also highly polluted with many toxins. This certainly could have a deadly impact on their future survival as well.

Lifeforce Needs Your Help to Help Orcas! Lifeforce has been fighting to save these orcas from extinction since 1981. We fought for a Cetacean Ban at the Vancouver Aquarium (VA) and for protection regulations in Canada and the US. Lifeforce was on the water against the 1990 VA beluga capture in Churchill and it put an end to beluga captures in Canada.

Your Support to "Protect All Orcas" Is Needed Now!"

You can contribute to protecting these orcas by signing and sharing our petitions and through making a donation to Lifeforce Foundation through Paypal at Lifeforce Donations.

More information at Lifeforce Ocean Friends Lifeforce Ocean Friends.